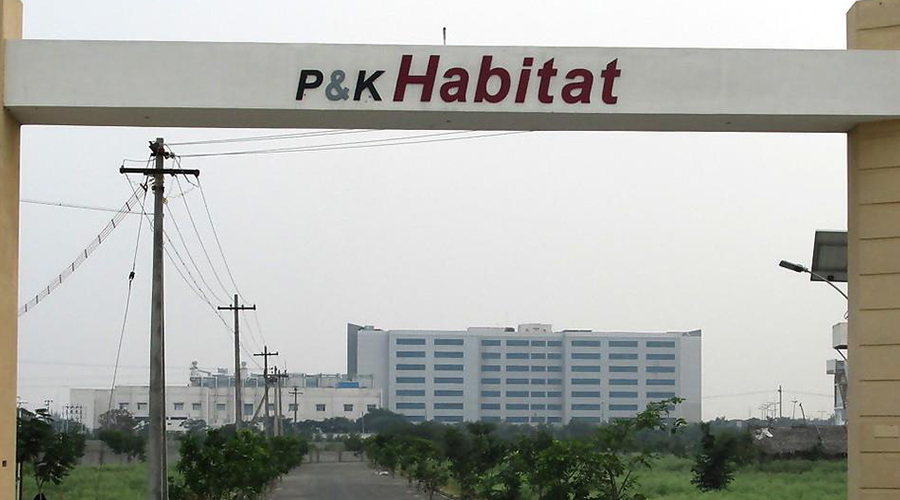 P&k realtors is a Real Estate Developing Company in Coimbatore engaged, almost 3 decades in this business, we have made our business fundamentals strong enough to make our landmark projects a towering success.
Our main function is development of residential individual plots by way of joint development with the land owners or by buying the property. The process includes planning, marketing and developing housing plots for the community. Our aim is to offer premium housing plots that would appreciate in value and would be a prized possession for years.
The latest residential Plots project, P&K Habitat is situated in one of the fastest growing locations in Coimbatore, at Keeranatham, Saravanampatty, about 11 km from the heart of Coimbatore. Our P&K Habitat is just adjusent to Congnizent SEZ, IT PARK in which SPHERIS, BOSCH, CTS, KGISL, DELL, YUGAM SOLUTION, HIROTECH, PEROT,KG METROPOLIS and PLATlNAare located.
P&K realtors' gated community project covers an area of 7.4 Acres. We offer 130 residential plots with state-of-the-art infrastructure like 40 & 30 feet roads with excellent concrete with steel drainage system, electrical post with street lights and fully developed parks and all mandatory facilities. The location has a magnificent view, absolute privacy, lot of greenery for fun, fitness and leisure with close proximity to major schools, colleges, banks, market and bus stand.
COIMBATORE is the second largest city in Tamilnadu with a population of over 3 million. It is well connected by road, rail and air with major towns and cities in India. It is an important textile and manufacturing hub with industries that include engineering, software, education and healthcare. Coimbatore has an ideal combination of good business infrastructure that includes telecom, power, quality of life, skilled work force, low cost of living, low pollution and of course, the salubrious weather.
With the migration of multinational companies in the next 5 years, Coimbatore is likely to add nearly 2 lakh jobs which will help the growth in per capita income and will directly reflect in the growth of housing infrastructure, promoting real estate in a big way.
P&K realtors IS PROUD TO BE PART OF THIS SPURT IN GROWTH AND IS HAPPY TO PROMOTE HOUSING PLOTS THAT WILL BE LIVING SPACES FOR THE FUTURE CITIZENS OF THIS GROWING CITY.